For many multipotentialites, the overarching theme is the holy grail. Figure out what links your interests, and you have a way to bring together your body of work, brand yourself, find a career or jobs you'll love, and build a business you'll never grow bored of.
Unfortunately, you can't just conjure up your overarching theme out of nowhere. Figuring yours out will likely take introspection, self-knowledge, and patience.
Luckily, Emilie has learned a few tricks over the years on how to "smoosh" all of your interests into one concise theme. And she and the other Puttylike writers have written about them extensively. But unless you've been reading the site since Emilie created it in 2010, or you binge-read the entire site when you first discovered it, you're unlikely to have read all of their advice on figuring out your theme.
So, in the interest of helping those of us who haven't yet managed to work out what connects all of our passions, here's a round-up of the most helpful articles on the sometimes elusive overarching theme.
How to figure out your overarching theme
If you've only just come across the concept of the overarching theme, or you haven't yet been able to work out what yours is, start by having a look through these articles. They explain what an overarching theme is, how you might discover yours, and which questions to ask yourself if you're stuck.
How to use your overarching theme to build a business
If you'd like to build a business or blog that you'll never grow bored of, a Renaissance Business is the way to go.
Your overarching theme is the key to building a Renaissance Business, so read these articles to find out how other multipotentialites have turned their themes into businesses and how to transform yours into a business you'll love.
How to use your overarching theme to build a career
Not everyone wants to turn their overarching theme into a business. You can also use it to fashion a career that will hold your interest and make use of your many skills.
Many multipotentialites are happy in their jobs, and you can be too if you learn how to find jobs you'll enjoy and how to sell your multipotentiality to potential employers.
Three more resources
1) The Overarching Theme Kit
If that's not enough, get yourself a free copy of The Overarching Theme Kit – Emilie's quick-start guide that will help you combine many interests into one business.
This short PDF outlines three approaches you can take to find your overarching theme, and it also gives you specific exercises to work through to help you generate ideas for possible themes.
2) Renaissance Business
Renaissance Business is a guide to turning all of your interests into one digital business.
This ebook takes you step-by-step through the process of crafting your overarching theme and creating your online business, so you can build a business you'll never grow bored of.
3) The Puttyverse
Often the trouble with trying to figure out your overarching theme on your own is that you're too close to your own interests to see the bigger picture. Other people can be pretty good at spotting the patterns for us.
This is where the Puttyverse comes in handy. Lots of puttypeep (members of the verse) use the Puttyverse forum to post lists of their interests, so that other members can comment with patterns they've noticed or prompts and questions that might help.
It's amazing how much more quickly a theme can emerge when you get other people involved.
How will You work out your overarching theme?
Don't worry if you're yet to work out what it is that connects all of your interests. It is likely to take time, a lot of thought, some experimentation, and a fair amount of patience.
There are lots of case studies and examples of themes you can read about above, plenty of exercises you can do to get closer to your theme, and plenty of puttypeep willing to help you spot the patterns in your own life.
Doing/being/exploring ALL THE THINGS is easier with a community!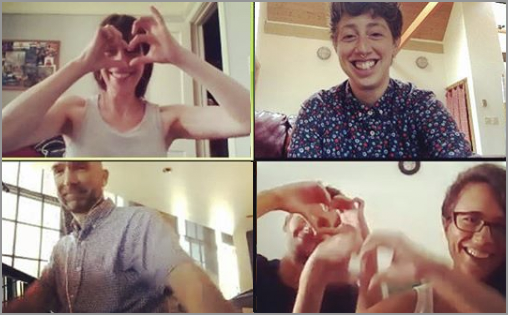 Did you know we have a private community of hundreds of multipotentialites from around the world? We support each other, share advice and cheer each other on as we building lives and career around ALL our passions.
Learn more about the Puttyverse and get notified next time we open the doors: