A few weeks ago, my friend, Jeff asked me what my "Why" is.
We've talked a lot about Whys here at Puttylike. They're kind of like personal overarching themes; the force that draws you to your various interests.
Maybe your Why has to do with empowering people who lack a voice, and that has led you to pursue teaching, music, and non-profit work.
Maybe your Why is nourishment, and you aim to nourish others through your writing, coaching, and marketing.
Maybe your Why is about seeing people and being seen, solving problems or helping others heal. Each of these Whys might lead you to all sorts of different, unrelated fields.
When Jeff asked me this question, my response surprised him; not because of what my Why was, but because of how I began my answer:
"Well, one of my Whys is…"
"One of your Whys?" He enquired.
Although Jeff was comfortable having multiple interests, it had never occurred to him that he could have multiple Whys, too.
It's okay to be complex
As multipotentialites, we need to be careful not to reject the One True Calling myth only to embrace another type of singularity, albeit a theme-based one.
Yes, you can have multiple Whys– there can be several themes or values that matter deeply to you and draw you to different topics. You don't have to tie a neat little bow around everything you've done in your life. It's okay to be complex.
Identity and purpose
This is all tied to identity. As humans, we want so desperately to matter. And in our culture, we typically gain this sense of meaning through our work. Having an expertise means that you have a reason for being here. This is why multipods often feel lost on an existential level. Without our Thing, what are we?
But you don't need fit yourself into a box for your life to have meaning. And you don't need to be able to explain your life in terms of one grand theme for it to have meaning. Your life just has meaning, period.
Here are some of my Whys:
Flipping things: making a negative a positive, or doing something that others say can't be done, and rocking it. Helping others do the same (Puttylike fits in here).
Featuring the things that make one unique/weird, rather than hiding them
Empowering youth
Creative expression
Problem solving
Smooshing (I love interdisciplinary projects)
These are just some of my Whys. They overlap in different projects, but I'm no longer obsessed with having my life stand for something. I'm more interested in producing a body of work over the course of my life that I'm proud of.
Your Turn
Do you have one Why or many Whys? What are some of them?
Doing/being/exploring ALL THE THINGS is easier with a community!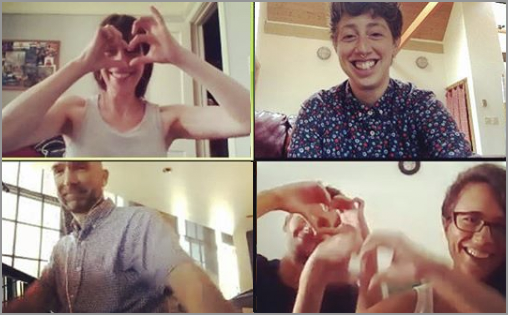 Did you know we have a private community of hundreds of multipotentialites from around the world? We support each other, share advice and cheer each other on as we building lives and career around ALL our passions.
Learn more about the Puttyverse and get notified next time we open the doors: