A lot of people ask me whether they need a niche for their business.
"Choose a niche" is popular advice these days, and easy advice to dispense. Unfortunately, it's not very helpful for those of us who have multiple passions and can't see ourselves focusing solely on one area.
It's true that there are some multipotentialites who enjoy building and running multiple niche businesses. But many others struggle with the challenge of splitting up our time and focus.
So if you're interested in starting a business, what do you do? Do you build a narrow business because that's supposedly what works, and then shut it down or re-brand when you become interested in something new? Sounds unsustainable to me…
This problem is what prompted me to create the Renaissance Business guide a few years back. It's also what's prompting me to now create something new…
Introducing the Overarching Theme Kit
The Overarching Theme Kit is a short PDF that will give you a quick boost to help you get closer to finding your overarching theme. It includes exercises that I do with my coaching students and that I've never written about on the blog before.
I've just seen so many people struggling with this issue, and I wanted to put something out there that will provide you with some guidance as you do the hard work of combining your passions. It's obviously not as comprehensive as Renaissance Business, but think of it as a comprehensive cheat sheet.
What is an overarching theme anyway?
An overarching theme is the core philosophy or concept that brings the various subjects in your business together. It's what makes your business feel cohesive so that it makes sense to potential customers.
Without an overarching theme, your business will likely seem scattered and confusing. Here are some examples to give you an idea of what I mean. I put what I believe their overarching themes to be in parenthesize:
All of these overarching themes make it possible for the owner/writer to discuss a multitude of different topics.
In The Overarching Theme Kit you will learn:
Why traditional business models don't work for some multipotentialites
What alternatives exist to the niche business
The pitfall of Renaissance Businesses and how to avoid it
3 approaches to finding your overarching theme
Specific exercises to help you generate ideas for your overarching theme
Lots of case studies and examples
Download the Kit
Click here to download the Overarching Theme Kit.
Doing/being/exploring ALL THE THINGS is easier with a community!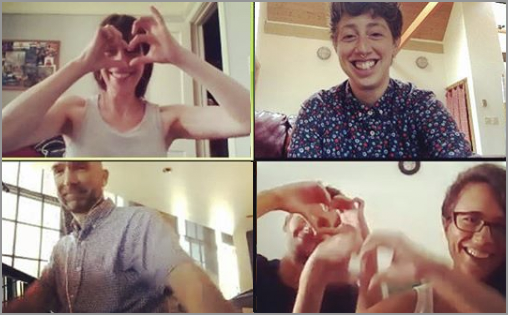 Did you know we have a private community of hundreds of multipotentialites from around the world? We support each other, share advice and cheer each other on as we building lives and career around ALL our passions.
Learn more about the Puttyverse and get notified next time we open the doors: