Most of us multipotentialites grew up hearing lies.
Okay, that's a little dramatic. Maybe no one was intentionally lying to us. But long before any of us heard the word "multipotentialite," we heard a lot of myths about work, worth, and identity.
Here's a myth you've probably heard:
Everyone has one "true calling," which (much like their one "true love") must be found, and then pursued with an unending determination, no matter the obstacles or the changes in that person's life.
When written out this way, a myth like this is pretty clearly untrue. This one is assuming that everyone is a specialist, and pre-destined for just one speciality. These kind of myths are such exaggerations that they might even sound a bit silly. But it's amazing how much these (often unspoken) fictions actually affect our lives, by showing up in others' expectations of us and even our expectations of ourselves.
For example: I'm totally in love with my multipotentialite identity. I love getting to be someone who (currently) designs graphics, edits articles, presents at conferences, runs a youth program, and bakes muffins on a day-to-day basis. And I call it all "work"!
But still, when I find time amidst all of that to tackle the novel I'm writing, I sometimes have this thought creep in:
"Maybe I'm really just supposed to be a fiction writer. If I had the ability, I think I'd just write for my work—maybe that's what I'm really meant to do."
See how that myth creeps in and tries to convince me to be less complex than I am? Just because I love writing my novel—and perhaps because I would like to spend more time on it—my brain takes a big jump and assumes that I somehow "should" give up all my other interests in order to be a "real" novelist.
It's sometimes hard to recognize these myths when they show up in others' feedback or in our own minds. They just sound like truths about the world, because they're so ingrained in our specialist-focused culture.
So I thought: What if, on Puttylike, we described these myths in all their silly detail? If we have them written down somewhere, then they might be easier to notice when they pop up in our lives, and we could decide for ourselves if maybe we need another narrative.
In fact, I thought, Why not go further? When I find myself up against old, tired adages and word-of-mouth myths, it helps me to re-focus myself on something true. So I decided to not just write out the myths, but to follow each one with a rebuttal—an affirmation for multipotentialites.
Now, I don't claim that these affirmations are universal truths! But they are new narratives that have helped me reframe things, basing myself in a multipotential-filled reality. Maybe you'll find them useful, or be able to tweak a few words to make them feel true for you.
Here's the list I came up with….
Myth #1
If you have a third, or seventh, or fortieth skill or field that you're drawn to, it means you're unfocused, afraid of commitment, flighty, or flawed.
Affirmation: Being drawn to many skills and fields is awesome! Your curiosity and passion is something to be celebrated, and you can focus when you choose to.
Myth #2
If doing a particular thing isn't how you make your living, or if it isn't bringing in any money, it isn't worthwhile or an important part of your identity.
Affirmation: Side jobs, hobbies, and side passions are all great. You decide, amongst all of your work and pastimes, which are important parts of your identity.
Myth #3
If you're talented at something and decide not to pursue it full-on, professionally, or intensely, you're "wasting" your talent.
Affirmation: Talent is wonderful, but it's entirely up to you to decide what to do with it. You don't owe any particular thing your attention, time, or energy, just because you're good at it.
Myth #4
If you decide to pursue something totally different than the work, hobbies, or interests that you've pursued before, it's probably "not you" or the best thing for you.
Affirmation: Only you can know for sure what pursuits are the best for you, or will suit you as a unique and dynamic human being. Only you can know when you're ready for something entirely different!
Myth #5
If you switch careers after 5, 10, or 30 years, you're wasting progress you made, and making a foolish mistake.
Affirmation: People change their career courses all the time, with great success, even after investing decades of time into a particular path. If you've been on a specific path for a while, you've surely learned a lot and will take that learning with you as you head in a new direction.
Myth #6
If you work multiple jobs or stitch together various work each month, when you "could" have a "steady" full-time job with benefits, you're foolish and wasting your time.
Affirmation: You can find a work configuration that feels good for you, and helps you reach your goals. Your best configuration might be several jobs, or taking it one day at a time when it comes to paying the bills.
Myth #7
If you live a nomadic lifestyle (whether you're a digital nomad, woofer, or otherwise), you need to stop and settle down at some point (usually sooner, not later).
Affirmation: Nomadic folks build a happy, healthy, fulfilled lives. There's no need to stay in one place just to please someone else or meet their expectations.
Myth #8
If you're depressed, anxious, have other mental illnesses, or are chronically ill—it's probably related to stress because you won't just settle on one career path.
Affirmation: Depression, anxiety, mental illness and chronic illness affect specialists and multipotentialites alike. They aren't caused by not choosing a single career path, or by everyday stressors. Multipotentialites living with mental illness or chronic illness can and do flourish!
Myth #9
Living as a multipotentialite is for the wealthy and privileged. If you're poor or marginalized in our society, living out many passions and interests is just too much to ask for—you need to settle, instead.
Affirmation: Anyone can be a multipotentialite, and there's no single way to live as one. The challenges faced by marginalized folks are formidable—but those challenges don't negate who you are. You can make meaningful choices to incorporate your many passions into your life.
Myth #10
The only way to stay productive on your projects and goals is to work on them for at least eight hours straight, five days a week.
Affirmation: There are so many ways to continually create and get work done, no matter what your schedule is or how little time you have to work on a project.
Myth #11
The best way to make money is to pick something you're interested in and then become an expert in it—the more specific the expert knowledge, the more you can charge for it.
Affirmation: Multipotentialites and "generalists" make great amounts of money with our diverse skill sets and our particular superpowers. We are crucial members on any team, in any field.
Myth #12
The world is structured as a series of silos: systems that work independently and don't really interact that much, so you really only need to understand one to make improvements to it.
Affirmation: We've learned that even when we individually feel like we exist in a single silo, all of our systems are really weaving together in deeply complicated ways. People who understand those interactions are uniquely equipped to help others understand them, and improve them.
Thinking outside the myth
I hope reading these helped bring you some clarity, and that having this list will help you deal with these myths in the future.
Maybe one of these affirmations is something you need to hear frequently, and you want to make some version of it into a mantra. Maybe you'll decide to write a specific affirmation somewhere you'll see it frequently—your workspace, your refrigerator door, or on your bathroom mirror. Or maybe there's one myth you hear frequently from someone in your life, and with some fresh reflection you'll be able to have a productive conversation with that person about it.
I don't know that we'll ever escape these myths. But if we can shine a light on them when they're stealthily slinking into our decision-making processes… we can take a moment to reframe the questions for ourselves. I know there are so many exciting, complex truths that we only get to discover if we're willing to question some of the things we've been taught to accept at face value.
I'm off to go work on my novel! I'm feeling deep inside my heart that yes, I am truly called to be a fiction writer… but also to be a multipotentialite, mythbuster, and a bunch of other exciting things.
Your Turn
What other myths of the specialist world did I miss? How do you handle other people telling you these myths, or when you discover you've made assumptions based on them?
Doing/being/exploring ALL THE THINGS is easier with a community!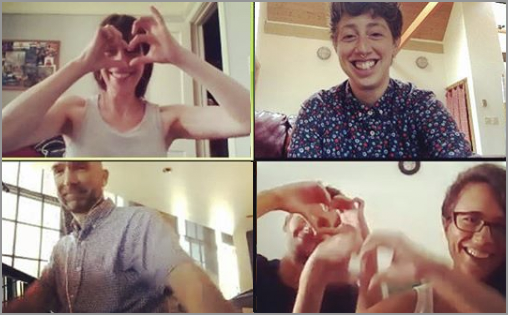 Did you know we have a private community of hundreds of multipotentialites from around the world? We support each other, share advice and cheer each other on as we building lives and career around ALL our passions.
Learn more about the Puttyverse and get notified next time we open the doors: