My Uncle Teeter carried me down south on summer road trips, stoking the fire that would ignite my life-long thirst for wander. I'd hop in the back of his Buick Riviera and we'd head across the Mason-Dixon Line on our way to the Peach State, home of Stacey Abrams and her Fair Fight initiatives. We'd visit the folks his parents (my grandparents) left behind, when they followed the Great Migration trail north to Cleveland.
I remember more of the road than I can recall of Siloam or Social Circle, the small towns of my grandparents' youths. But I understand the reasons my grandmother, Mary Lillie, and my grandfather, Solomon, may have made their exit. The year of their union, in 1946, two African American couples, close to their own ages, were lynched in a case that made national news and sparked major protests. The former governor of Georgia, Eugene Talmadge, was a member of the Knights of the Ku Klux Klan, and was rumored to have involvement in the couples' deaths, all while he was running for re-election in the gubernatorial primary.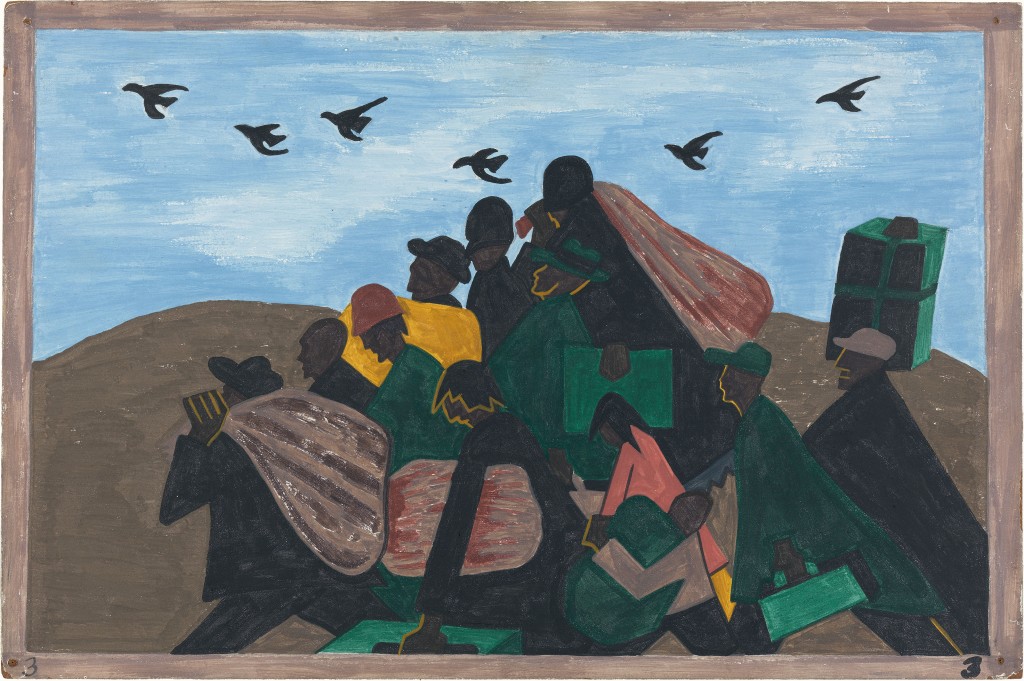 Back to the South
What I know and understand about contemporary life in the south comes from family who reversed the migration and relocated from the midwest to places like Texas, North Carolina, and Georgia.
Friends who live in Atlanta speak of the city as if it is the utopia of utopias. A cousin, who's called ATL home since his university years, describes the city as a haven of unlimited possibilities.
It is on Atlanta's aspirational terrain that Stacey Abrams, politician, lawyer, voting rights activist, and (wait for it…) author of eight, epic romance novels, brought her multipotentialite magic onto the world stage.
Abrams' 2018 contested race for governor of Georgia put an international spotlight on voter suppression in the US—her opponent was the person in charge of counting the votes and deciding which votes would be counted. So, Abrams lost the election. And instead of becoming a state official, she turned her energy toward becoming a "citizen leader"—establishing three non-profits that work to restore voting rights and ensure that the process is more transparent, both in Georgia and across the United States. She led this fight with the kind of gusto and brilliance reminiscent of the female leads she pens inside her novels.
Of being an author of romance novels, Abrams says, "I revel in having been able to be a part of a genre that is read by millions and millions of women, in part because it respects who they are. It respects the diversity of our experiences, and it creates space for broader conversations."
Nom de plume
Abrams is a simultaneous multipod who writes under the nom de plume Selena Montgomery. She told Entertainment Weekly she chose the pseudonym because it sounds "evocative." I can't help but notice how her pen name also pays tribute to the three landmark voting rights marches that took place from Selma to Montgomery, Alabama during the Civil Rights Movement.
Her very first novels were written as she moved through the early phases of her career–while studying law at Yale, during the years she was employed as a city attorney, throughout the time she worked as an executive for more than one consultancy firm, and finally, as she served Georgia in its House of Representatives.
Abrams' author page for Selena Montgomery states that she "draws upon her interest in and experiences with social and economic policy, politics, and creative writing to fuel her novels." Pretty puttylike of her to smoosh these interests together via a writing life! As she puts it, "I don't know how not to write. It's a pivotal part of how I think about the work that I need to do."
How does she find the time?
Like a full-fledged Selena Montgomery character, I found myself sleuthing. I needed a clue. How did Abrams organize a manuscript schedule while fiercely advocating for her constituents? Two years ago, she told the Washington Post that she writes nights and weekends. But when does this human sleep?
The women of Abrams' literary imagination are temerarious, sly, empowered, and unapologetic. She gives them cool jobs as spies, technological masterminds, criminal psychologists, celebrity defense attorneys, and thieves on a gold heist. They wear heels that draw attention and lipstick that their male counterparts always want to smear. They are femme fatales who tease the readers and most of the other characters throughout the narrative—a bit of breath here, a touch of skin there. Sexual tension equals dramatic tension in a Selena Montgomery novel.
A century ago, we'd have found these tales deep inside pulp magazines, following surly, jaded, and hardboiled heroes across the underbellies of grimy cities. As Montgomery, Abrams drives her readers along the backroads of southern towns where rural America speaks loud and proud. And Dixie is just as intriguing as her lead characters. Texas, Louisiana, and Georgia are the home states these figures escape from, but run back to for redemption. And there's always a fella waiting in the wings to assist with salvation. Montgomery's trysts do center cis, hetero, characters—girl meets guy, girl strings guy along, girl–I shouldn't spoil this for you!
Our Time is Now
Stacey Abrams' ninth novel, When Justice Sleeps, is slated for release in 2021. For this thriller, she's ditched the pseudonym. All of her selves can now exist as herself.
She's also authored two non-fiction titles: Lead From The Outside and Our Time is Now. They are New York Times bestsellers. The emotions she employs in her fiction are carried over into her political texts.
I cried real tears while reading Our Time is Now. Some of the small cities named, both in her books and in her speeches, are the places my maternal grandparents fled. I think about the Jim Crow laws they tried to leave behind when departing the south. And how that legacy of denial of full citizenship still lives in their birthplaces, as well as in the midwestern state where they hoped their children would have better lives.
I felt a sense of relief and much excitement, reading Abrams' written works and witnessing her hop into the political ring, gloves ready, with the same kind of fearlessness as the women she pens into existence.
Four of her fellow romance novelists have also followed Abrams into politics, sort of. Since the state of Georgia has a U.S. Senate election slated for January 2021, they've launched a fundraising campaign called Romancing the Runoff. With two Senate seats up for grabs, the race could shift balance of power in the federal government. To date, they've raised nearly half a million dollars in support of several voting rights organizations, including Abrams' Fair Fight.
Courtney Milan, one of the writers leading the campaign, attributes Abrams' political optimism to her life as a romance writer: "Someone who sees that possibility for hope, and works to make it come to pass, is a quintessentially romance thing." Cool, right?
Your Turn
Do you have pursuits that seem disparate, but come together to strengthen each other and create something that's totally you? Got a passion project that no one would ever guess? Share your stories (and your Stacey Abrams swoons!) in the comments!