Deciding what to do with your life is difficult for anyone, but for multipotentialites it's usually even harder. A lot of conventional career advice doesn't work for us, and trying to follow it can make us miserable.
Over the years, Emilie's shared plenty of ideas about how multipotentialites might go about finding the right career(s) or business(es) for them. Take a look at these posts on the recipe for career happiness, figuring out your overarching theme, and making money as a multipotentialite if you're not sure where to start.
In this post, I'd like to offer up three more approaches – a few simple questions that might get you that bit closer to figuring out what to do with your life.
1. How do you want to feel?
This idea comes from Danielle LaPorte and The Desire Map.
According to Danielle, our approach to achievement is upside down. Instead of working out what we want to do and achieve, we should work out how we want to feel and then find the activities and goals that will enable us to feel that way.
Which feelings, emotions, and words come to mind when you ask yourself how you'd most like to feel? If you can't think of many, browse through the Core Desired Feelings Library and note down any words that feel right for you.
How would you like to feel about your career or daily routine? How would you like to feel while you're at work?
Then ask yourself how you could go about creating those feelings and which careers, industries, or businesses might make you feel that way.
If you most want to feel flow, remind yourself of the activities that have put you into a state of flow before. What do they have in common?
If feeling inspired is important to you, maybe you need to work with beauty, new technology, or industry leaders.
If you want to feel courageous, perhaps you need to do work that'll take you outside your comfort zone on a regular basis, whether that means being a war correspondent, a storm chaser, or a high school teacher!
2. How do you want to make other people feel?
If you're not sure how you'd like to feel, try thinking how you'd like those around you to feel.
If you had a magic wand you could use to make everyone you met feel one thing, what would it be? Healthy? Confident? Safe? Beautiful? Understood? Energized?
Each of these feelings could inspire a whole range of career or businesses. For example, if you'd love for everyone to feel beautiful, you could go into fashion design, body image counselling, or photography. If it's all about energy for you, you could be a Zumba teacher, a children's entertainer, or a nutritionist.
You could also try asking yourself who you'd like these people to be. Would you love to be surrounded by fast-moving entrepreneurs, passion-driven campaigners, or ambitious intellectuals? (Or passion-driven entrepreneurs, ambitious campaigners, or fast-moving intellectuals?!)
Likewise, if you could help anyone, who would you help? Sick animals? Stressed parents? Ambitious college grads?
3. What's something you haven't had that you would like other people to have?
I believe I got this one from an interview on the Unmistakable Creative podcast.
The guy being interviewed said he'd grown up without a father figure, so that was something he'd always craved. As an adult, he's found himself taking on that role for other people. He's giving other people the thing he didn't have himself.
I've found myself doing this too. I seem to be on some kind of mission to make other people feel OK about themselves. I've led LGBT campaigns, I've run a blog for shy girls, and I'm always on the lookout for anyone who feels uncomfortable in social situations.
I believe this all comes down to my low self-esteem. I want to help other people feel confident because confidence is something I've always craved myself.
What's something you've always lacked or wished for? What's something you always try and help others with? Is there a clue there about your Why?
Look for clues and patterns
Instead of obsessing about what you'd like to do, try focusing on your feelings, the people you want to work with, and the things that motivate you. This way, you'll be more likely to find work that fits with who you are and not just what interests you at any one time.
These questions may not tell you what exactly you should do with the rest of your life, but I hope they make you aware of some patterns or themes in your interests, preferences, and desires.
Collect these clues as you uncover them, and gradually you'll develop a clearer picture of the careers, businesses, and callings that would suit you.
Doing/being/exploring ALL THE THINGS is easier with a community!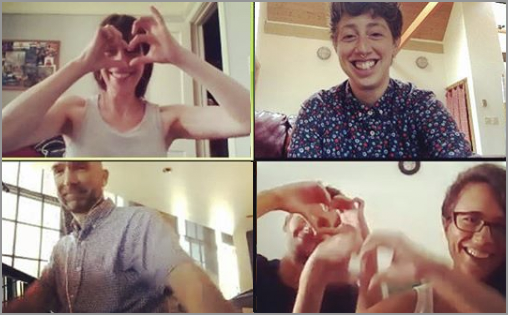 Did you know we have a private community of hundreds of multipotentialites from around the world? We support each other, share advice and cheer each other on as we building lives and career around ALL our passions.
Learn more about the Puttyverse and get notified next time we open the doors: