A few years ago, I took an online assessment called the Strengthsfinder 2.0. It was designed to assess—you guessed it—my biggest strengths.
After answering the questions, it didn't surprise me to see "Learner" in my top five strengths. I certainly didn't need an assessment to tell me I loved to learn! What did surprise me was that I had honestly never thought of it as a gift. Until then, I hadn't given myself enough credit for my curiosity.
As a multipotentialite, you may recognize this learner strength in yourself each time you get excited by a new interest and can't wait to dive in and explore it. Like me, you may not have given yourself much credit for it either, as we're often told to curb our curiosity in the pursuit of a specialization.
Over the years, my desire to learn new things took me down a lot of different career paths. I began my career as an AVID editor, then became a camera operator, followed closely by a visual effects assistant—all while working a variety of side hustles, from flower shop assistant to bookkeeper. After I jumped out of the entertainment industry, I jumped into a fitness training career with a side of admin work and a little closet organizing for dessert.
While this certainly satisfied my desire to learn new things, I struggled with commuting for up to three jobs a day in LA traffic. After one lunch too many eaten on the road, I started to wonder what it would look like to have just one job.
In a job market that often puts a premium on specialists, you might worry that a full-time job could mean spending 40 hours a week focused on one thing only (and going out of your mind with boredom). I was certainly concerned about this!
But what if there were a job where you could still get to learn? A job where, each day or week or month, there was a new subject to sink your teeth into? That would be exciting, right?
This kind of job certainly isn't the easiest to find, which is why I've researched and put together a list of jobs, freelance or full-time, that expose workers to new ideas and experiences. Here is a list of ten to consider, in no particular order:
1. Writer
Whether you are a novelist, scriptwriter or playwright, you need to set the stage for your story. Whether it's a particular time period, situation or topic—or simply the psychology behind your character's reactions—these details are what make your story come alive in vivid color. Unless you were born with this knowledge, you'll need to do a substantial amount of research.
This doesn't just apply to fiction. Research is also crucial to a non-fiction writer seeking to answer a pressing question. Since each book, article, or blog post you write might be on a new topic, from the evolution of the banana to questioning why past civilizations have fallen, non-fiction writing can lead you to explore a variety of different ideas.
Freelance writers may be approached by an outlet to write a story on a particular subject of interest to their readership, or just as often, may pitch different story ideas about which they are interested in writing. Given a green light to your pitch, you can get paid to learn and share what you discover on a topic of your choosing.
2. Journalist/Reporter
When you are journalist or reporter the need to research only intensifies, especially with the heightened focus on fake news in the past year. The fast pace of news consumption means you'll get thrown into a variety of topics, from politics to culture to arts and science, all with a quick turn-around time that means lots of opportunities to engage with something new.
Given how many sources you'll need to find for interviews, from everyday people to subject matter experts, you'll also get the chance to explore these ideas from a variety of different perspectives.
3. Program Director or Coordinator
Program directors and coordinators work in a variety of settings, from learning and senior centers to arts and cultural organizations. The gist of the job is to identify and organize events that bring your community into contact with a variety of ideas and experiences.
Whether you learn through developing a program yourself or by enjoying presentations delivered by the outside artists and speakers you've found, when you create opportunities to learn for your community, you also create them for yourself.
4. App/Software Developer
There are a growing number of opportunities to leverage tech skills in a variety of industries. If your tech know-how is accompanied by a healthy dose of creative problem solving you might consider app or software development.
New mobile apps hit the market every day, designed to help you with anything from finding a dog walker to booking your next vacation. Developing a five-star app involves diving deep into your consumer's mind to figure out what they most need, and then crafting an innovative solution that drives sales. Given how much time I have spent commuting, one of my personal favorites is Waze. I don't know what I'd do without it!
Ultimately, a software developer's goal is to help users become more efficient. Even if you're delivering enterprise software solutions to businesses, you'll still need to have a good understanding of your clients in order to figure out how to make their lives easier.
The more diverse your clients, the more there is for you to learn. As a small business owner, my dad designed and built custom software solutions for a variety of other businesses, from large distribution centers to local bakeries.
Unfortunately for me, it did not lead to more muffins for breakfast!
5. Filmmaker/Director
Obviously, this is a highly competitive field and it's not traditionally 9-5. It's also not realistic to expect you'll go from zero to Spielberg overnight. However, digital media continues to open up opportunities to explore new topics and interests, as the demand for a variety of online content grows.
As a director, you are a problem solver and visionary, taking a film from concept to completion. Within a single project, you'll engage with all levels of production, from coaxing out actors' performances to costumes, camera, lighting, editing, sound and visual/special effects.
While some directors might specialize in a particular genre, it's not unheard of to move across multiple genres during your career (just look at pros like Danny Boyle and Ang Lee). If documentary speaks more to your interests, you could dive deeply into a new topic with each film you make.
6. Teacher/Professor
You have to continually learn in order to teach, whether your working with children, teens, or adults.
To be fair, I've heard from some teachers that teaching can get repetitive. The environment you choose to teach in, how much freedom you have to modify curriculum, and how much you personally invest in exploring and diversifying the subjects you teach are all going to impact your learning opportunities.
A multiple subject credential allows you to teach in elementary, middle or high schools, in addition to some adult learning classrooms. If you find you want to diversify further, you can add single subject credentials in specific fields. You could also get an advanced degree in a multi-disciplinary major that allows you to research, write and teach as a college professor, such as sociology or anthropology.
7. Sociologist/Anthropologist
Sociology and anthropology are inherently multi-dimensional subjects, and as such, provide many different opportunities for learning.
After all, the study of sociology is the study of how our social interactions and societal structures impact our lives. It weaves together aspects of psychology, history, politics and economics, and can lead to explorations of race, inequality, spirituality, sexuality, consumerism and media, just to name a very few.
Anthropology looks at human evolution over time through many different lenses, including archeology, biology, society, culture, and linguistics. An interesting subset is visual anthropology, which studies different cultures through photography, film and other media. Ever wonder about the evolution of the high-five or street art? Visual anthropology investigates the visual representations of culture too, through exploring things such as non-verbal communication, symbols, art and performance.
8. Public Relations Specialist
P.R. specialists help individuals or companies to build a positive reputation with their public. Since people can be skeptical of paid advertising in the age of social media, your goal is to generate free publicity and buzz instead.
In order to generate this kind of press, you need to understand both your clients and their audiences—and be able to tell compelling stories that bring them together. Whether you write noteworthy press releases or stage live events that capture the public's attention (Redbull's Flugtag, anyone?), the more diverse your clients and the more inventive your ideas, the more opportunities you have to explore and learn.
9. Instructional Designers
Instructional designers update and develop educational materials, like textbooks, to include new discoveries, information and innovations. They may also design completely new curricula, from in-person trainings to e-learning modules.
Instructional designers must keep on top of best practices when it comes to how humans learn and absorb information, and continually design with these practices in mind. They can be found in many different industries, from education to non-profits, and even in the government.
10. Career or Business Coach
As a career coach, I like to say I know a little about a lot of things.
Since I'm certainly not an occupational dictionary, I spend a lot of time researching the world of work. Whether I'm walking someone through a career transition into a completely new field, or helping them figure out how to balance multiple interests, I get to learn about all the different things people do all day long. The more I learn, the more my clients benefit.
In the pursuit of helping people land their dream opportunities, I've also had the chance to explore storytelling, social media strategy, gamification—and even multipotentiality.
What if I'm not ready to make a big career move?
For those of you who are constantly curious but aren't interested in or able to make a big career change right now, it can be helpful to think of a way that learning a new skill or exploring a new topic could add more value to your current job. If you can convince your employer that exploring something new would provide additional value to your job or your clients, this might open up more opportunities to learn in your current position.
And keep in mind, landing one of these jobs doesn't 100% guarantee you the opportunity to learn new things. All of these jobs build off a particular skill set, and it's really up to you to leverage your skills in order to access different learning opportunities.
Folks like to say that curiosity killed the cat. Personally, I think that cats were given nine lives for a reason. The more you view your curiosity and ability to learn as a strength, the more you will find the otherwise hidden opportunities to learn in whatever job you are in.
Your Turn
Do you have a career that keeps you learning? Let's hear about it in the comments!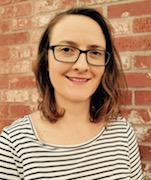 Dara Blaine is a career counselor and coach, and a vocal advocate for those who choose to pursue more than one interest in their careers. When she's not helping others find their professional sweet spot(s), she can be found engaging in two of her favorite pastimes, photography and writing. Please connect with her at @DaraBlaine, as she sets her sights on mastering Twitter.
Struggling with your career? Check out Emilie's self-paced course on the many ways multipotentialites make a living.