This week, I'm sharing something from the mailbag:
Hi Emilie,
First of all I want to thank you for you work. You really opened a wide and beautiful world in front of me.
The thing that is worrying me is that I do want to do a looooot of different things, but it seems like I can't. Not just because it's hard to do everything at the same time, but because it's like I'm avoiding them. I want to make beer, learn watercolour painting, go traveling, work on a farm, and do a lot of other amazing things. But I don't do any of them. Instead, I spend my day doing everyday things such as cooking, playing sports, meeting up with friends, etc. And all of these other projects I'd like to pursue stay on a side, even though I'm not working right now and have plenty of time.
Is this a problem that other multipotentialites struggle with? Or is it just a personal not-able-to-take-action problem that I need to work on?
Cheers,
Julia
**
Hi Julia,
Yes, this is absolutely something other multipotentialites struggle with! Here are a few thoughts.
First, you wrote that "it's hard to do everything at the same time," and you're right! Pursuing all of your passions at once is actually a perfect recipe for burnout (and for having zero fun). The goal isn't to do everything at the same time, it's to do a variety of things over the course of your life. So don't worry if you aren't doing 100 things right this very second. That doesn't make you a bad person or a bad multipotentialite. Some of us even do one thing at a time.
You didn't specifically mention this, but a lot of multipotentialites have trouble choosing something to pursue because they are afraid that it means giving up on all of their other dreams. The good news is that just isn't the case. You can choose something and then choose another thing and then another. Our choices are rarely permanent or irreversible, and it's very likely that you have plenty of time. (Also, not choosing is itself a choice–often one with more serious consequences.)
I think what you're dealing with here is a bad case of Resistance. Resistance is that force inside of us that wants to keep us safe by fencing us inside our comfort zone. Its intentions are good (even evolutionarily useful), but it can hold us back from pursuing the projects that are most meaningful to us.
The best antidote to resistance is community. Do you have many people in your life who are pursuing big goals or personal projects? It's really easy to go with the flow and stick to a comfortable routine when everyone around you is doing the same. And when it comes to getting yourself to take action, there's really nothing as powerful as surrounding yourself with inspiring and supportive people. If possible, try to spend time around others who are doing interesting things and dreaming up their own paths.
Most of us don't naturally have lives filled with people like this. If you don't, you're always welcome in the Puttyverse. I started the 'verse nearly five years ago because I saw a need for more mutual support and sharing within the multipotentialite community. Many of us don't know any other multipods in "real life", and we lack support or mentorship. The Puttyverse can really help with this.
I would also point out that cooking, playing sports, and meeting up with friends are all valuable activities. Granted, you obviously need to find a way to fit some of your bigger, scarier, out-of-your-comfort-zone interests into your life. But don't discredit the "everyday things." You didn't mention your age, and I hope this doesn't come off as condescending, but as I approach my mid-thirties, I'm realizing more and more how important things like fun, self-care, and relationships actually are.
Finally, I have a hunch that you're getting close to taking action. It seems like your inaction is starting to get to you. Can you use that feeling of being irritated with yourself and turn it into action? 🙂 (I've definitely done this before!) Maybe the itch you're feeling is the first step to getting something going…?
But, let's talk baby steps. Can you sign up for a watercolour or beer brewing class? Start small, connect with some supportive people, and taking action will only become easier.
Your pal and fellow multipotentialite,
Emilie
Your Turn
Have you ever felt like you were neglecting your interests? How did you handle it?
Doing/being/exploring ALL THE THINGS is easier with a community!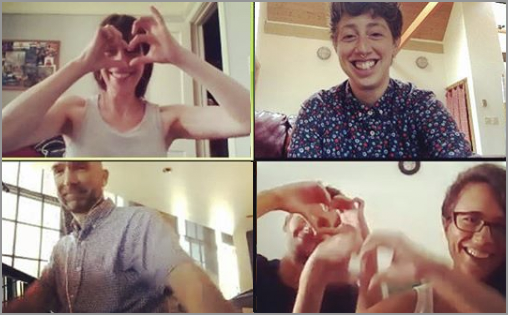 Did you know we have a private community of hundreds of multipotentialites from around the world? We support each other, share advice and cheer each other on as we building lives and career around ALL our passions.
Learn more about the Puttyverse and get notified next time we open the doors: