Hey multipotentialite friends,
What a wild week it's been! Not only did How to Be Everything hit the shelves across North America, but the other day, Valerie and I finalized the sale on an adorable cabin we've been working on buying. Our first stab at home ownership! (For future reference, launching a book and buying a house at the same time is not recommended…but sometimes you just do what you need to do. Who ever heard of too much awesome, anyway?) In any case, I'm imagining multipotentialite Puttyretreats and loads of collaborative fun on our new little island in Canada. Who's in? 😉
To those of you who picked up the book, I cannot thank you enough for your love, support, and sheer awesomeness. I hope you find HTBE useful and I really hope I did our community proud. I want to make it easier for multipotentialites to flourish and help the world better understand us. Hopefully How to Be Everything will make a difference in this way.
If I had to pick one highlight of the past week, it would be the book launch at Powell's bookstore in Portland. Thought I'd share some photos of that day (and one little photo of the new house, cause I can't help it):
Lots of love,
Your pal and fellow multipotentialite,
Emilie
Doing/being/exploring ALL THE THINGS is easier with a community!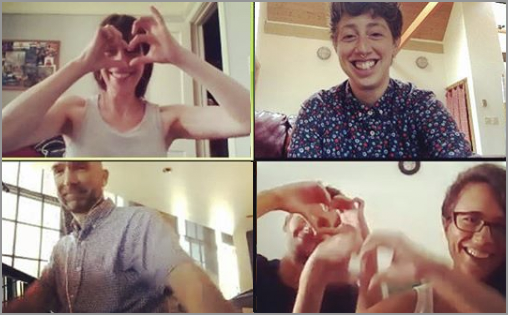 Did you know we have a private community of hundreds of multipotentialites from around the world? We support each other, share advice and cheer each other on as we building lives and careers around ALL our passions.
Learn more about the Puttytribe and get notified next time we open the doors: