I had never drawn a comic before.
This was totally new for me. But as the one leading the project and encouraging other "novice comic creators" to step out of their comfort zones and kick perfectionism to the curb, I absolutely needed to make one myself. Actually, I was honestly pretty excited about it…
I'm talking about Puttycomps (putty + compilations), of course. In October, members of the Puttytribe submitted comics on the theme: "You know you're a multipotentialite when…" We compiled them all into a PDF and physical comic book that will be available to anybody in the Tribe. It should be out right around Christmas — woo hoo!
I'm so proud of how our first Puttycomp turned out that I thought I'd share a bit of it with those of you who aren't yet in the Puttytribe. I think you'll get a kick out of these!
Note: I picked two comics to share that were not created by novice comic creators, so don't get intimidated. They're actually really good. I also included my own (the first one) and, although I lack the technical drawing ability (yay, stick figures!), I think it's clever in its own right. 🙂
Here we have 'em…
Thanks to Doug and Ania for letting me share those with the wider community! And thanks to everyone in the Puttytribe who contributed to Puttycomps Volume #1. You'll be getting the whole book with all 12 comics in it very soon.
We'll be doing our next Puttycomps in early 2019 and we haven't chosen a medium yet. It could be a mix tape of songs that we write, a book of short stories, poetry, who knows! I'm sure we'll be discussing it in the forums soon.
Want to get involved in the next Puttycomp?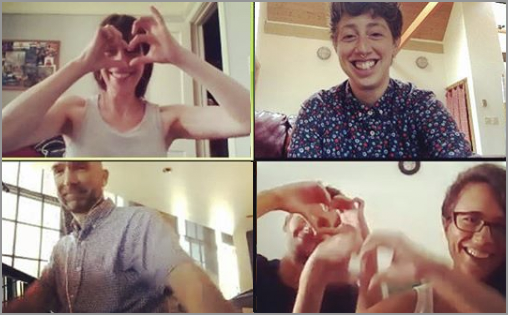 Did you know we have a private community of hundreds of multipotentialites from around the world? We support each other, share advice and cheer each other on as we building lives and careers around ALL our passions.
Learn more about the Puttytribe and get notified next time we open the doors: