Hey multipotentialites,
Don't know about you all, but I think about climate change a lot. Sometimes I lie awake at night, trying to imagine the black box of the future that's coming. Over the past decade, multipotentiality has been a really useful lens for me to look at the world, and understand how to be authentically me as I move through life.
I wonder what you think about this reader question, which made its way to me recently:
"I don't know about all my fellow multipotentialites, but after seeing the articles about climate changes/earth ceasing in x number of years, it makes me wonder which one of my careers/interests to really focus on. I've always been one who didn't want to waste time. Thoughts?"
Oh dear, how I feel this.
I am, sadly, not going to offer any solutions to climate change anxiety right now. I don't even have a handle on how I feel. But I am curious whether the climate crisis has impacted your relationship to your many passions and projects? Do you feel a greater urgency to pursue certain things over others? Have your priorities shifted at all?
Has the threat made you want to try ALL THE THINGS while you still can? Feeling the urge to get involved in organizing or activist work? Do you to want to hurry up and "make a name for yourself" in one area, perhaps resulting in added stress if specialization isn't your natural inclination? Or are you thinking about what aptitudes and relationships might be most practical in the radically different world that's coming?
I think for me, climate change has made me want to listen to myself more. It's made me want to pursue the projects (plural) that feel truly meaningful and that could impact people's lives, even if they aren't necessarily the most profitable or obvious ones. At the same time, I long for stability and I also want to do my part. For me, that means really investing in small-scale community-building on the island where I live. It means knowing my neighbours.
To be honest, the future terrifies me. But I'm so grateful for all the people all over the world organizing for change in big and small ways. And you, my fellow multipotentialites, have many many powerful things to share. I can't wait to hear all your thoughts.
Your Turn
How have you been feeling about your multipotentiality in the context of a more urgent and uncertain future? Has the climate crisis changed the way you pursue your interests? Share your thoughts in the comments below.
**
Doing/being/exploring ALL THE THINGS is easier with a community!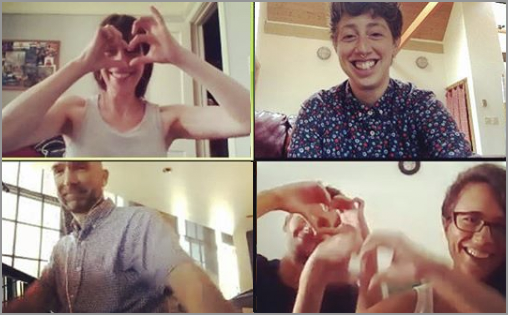 Did you know we have a private community of hundreds of multipotentialites from around the world? We support each other, share advice and cheer each other on as we building lives and careers around ALL our passions.
Learn more about the Puttytribe and get notified next time we open the doors: